First Capital Partners Invests in Entegra Attachments, LLC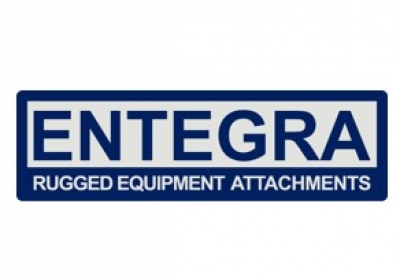 First Capital Partners Invests in Entegra Attachments, LLC
First Capital Partners, LLC is pleased to announce its recent mezzanine debt and equity investments to support the acquisitions of Hercules Machinery Corporation ("HMC" or "Hercules") and Titan Metal Worx, LLC ("Titan") by Entegra Attachments, LLC ("Entegra"), a holding company formed in 2020 to acquire equipment attachment companies. This investment was made in partnership with Capital For Business, UMB Capital Corporation, B12 Capital Partners and Michael Flannery, CEO of Entegra.
HMC is a Fort Wayne, Indiana based manufacturer and distributor of high-quality hydraulic machinery attachments and equipment for construction foundation and other applications that require pile driving and drilling. HMC also manufactures fully integrated machines for solar energy platform installations and highway guard rail installations.
Titan, a sister company to HMC, is a machining and fabrication services provider located adjacent to HMC that provides parts and components services to HMC, as well as other customers.
"We're excited to have Hercules and Titan join the Entegra family of equipment attachment businesses. For well over fifty years, Hercules has provided its customers with technical expertise and state-of-the-art pile driving and drilling technology. We look forward to continuing to build upon the companies' success with expanded production and sales efforts to meet customer needs," commented Michael P. Flannery, CEO of the Entegra platform.
Learn more about Hercules and Titan at www.hmc-us.com and www.titanmetalworx.com, respectively.
About Entegra Attachments
Entegra is a holding company for leading manufacturers of highly unique static, hydraulic and electric work tool attachments for light & heavy mobile equipment and stationary work platforms. The acquisitions of HMC and TMW follow Entegra's first acquisition in July 2020 of Bloom Manufacturing, a 111-year old manufacturer of hydraulic winches and speed reducers based in Independence, IA. Entegra continues to pursue additional acquisitions to complement Bloom Manufacturing, HMC and Titan to create an integrated of portfolio of equipment attachment businesses. Entegra's investors include CFB, UMB Capital Corporation (Kansas City, Missouri), First Capital Partners (Omaha, Nebraska), B12 Capital Partners (Leawood, Kansas) and Michael Flannery, CEO of Entegra.
Learn more about Entegra Attachments at www.entegraattach.com.